NIDA & RISHIE
"Thank you, thank you, thank you! Our invitations were amazing!" - Nida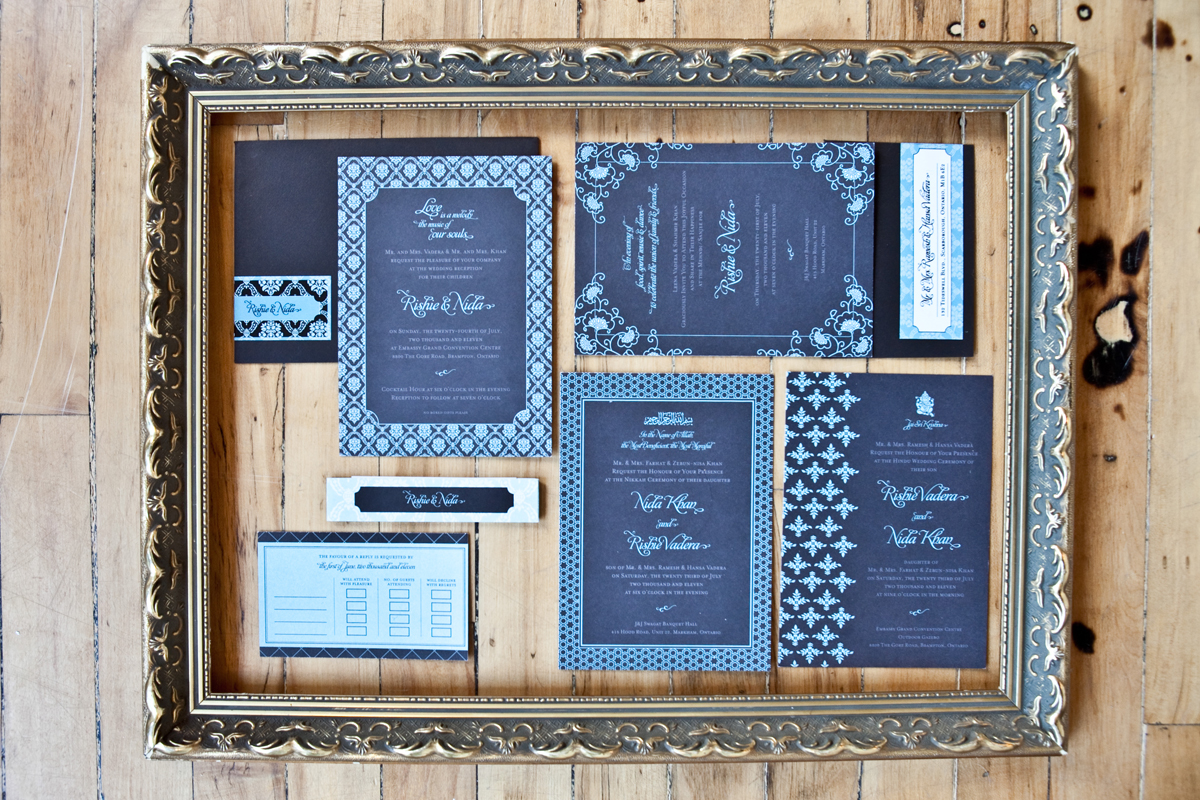 The Details
Four invitations to four very different events from two different cultures: the Mehendi/Lagna VIdhi, the Nikkah, the Hindu Ceremony, and the Reception.
We decided on a uniform colour and theme for the entire set based on their reception: espresso paper, turquoise and café au lait inks, and an emphasis on patterns. Each pattern tied into the event: a henna-inspired floral for the Mehendi, a geometric, Islamic-art inspired pattern for the Nikkah, a traditional Indian-inspired pattern for the Hindu ceremony, and a formal damask pattern for their reception.
Each invitation had a front and back design.
Custom sticker address labels were also designed for the inner and outer envelopes both.
Event Photography by Z. Molu.
Stationery Photography by Verve Photo Co.